Coffee Beans
Get to know the people in Café Thorium!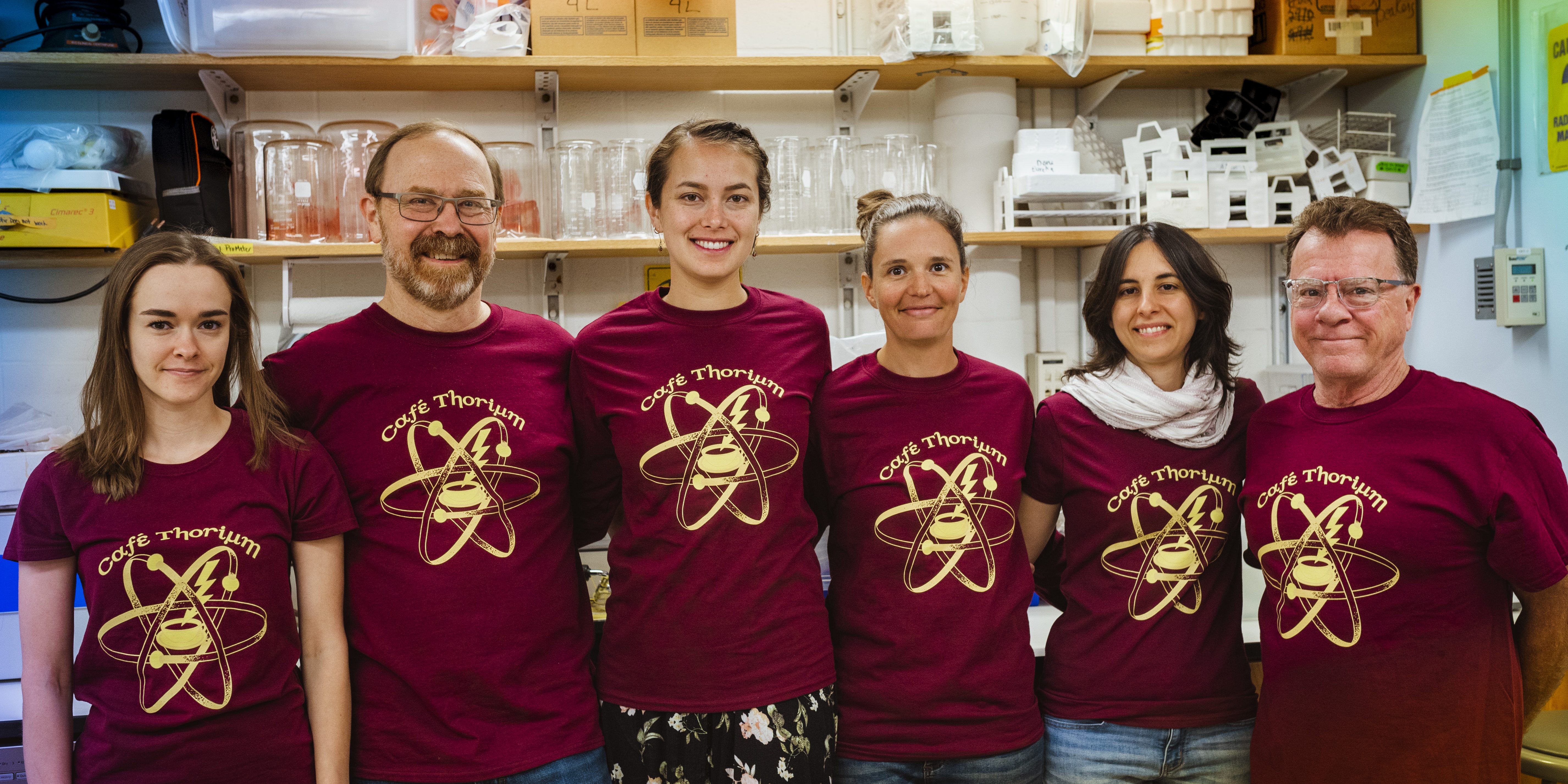 Ken Buesseler
Senior Scientist

Ken Buesseler is a marine radiochemist who studies the fate and distribution of radioactive elements in the ocean. Their radioactive decay properties can tell us something about time-scales, or how quickly processes take place. Applications include studies of the ocean carbon cycle where the naturally occurring isotopes of thorium tell us how quickly and how much carbon is carried on sinking particles from the sun lite surface ocean through the ocean twilight zone to the deep sea. His lab has also been active in response to radioactivity released from disasters such as the impact of radioactivity released from the Fuksuhima Dai-ichi nuclear power plant, and from earlier sources such as Chernobyl or atomic weapons testing at the Marshall Islands. Find out more about him HERE
Contact: kbuesseler@whoi.edu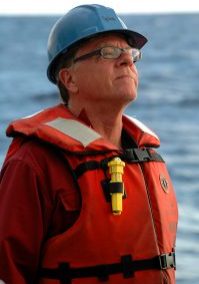 Steve Pike
Research Specialist - Radioanalytical Facility Manager

Steve is interested in the analysis and evaluation of trace metal contaminants in the environment including groundwater, aerosols and precipitation. He specializes in the isolation and measurement of artificial and natural radioisotopes in seawater and sediments as well as the development of field and laboratory techniques for detecting radioisotopes. Find out more about Steve HERE.
Contact: spike@whoi.edu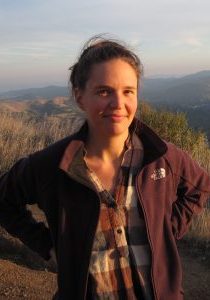 Jessica Drysdale

Research Associate II

Jessica has been working in Café Thorium since 2015. She is broadly interested in contaminants in the environment and the geochemical interactions of water, rocks, and microbes.

Contact: jdrysdale@whoi.edu
Samantha Clevenger

MIT-WHOI PhD Student - 2018-Present

Samantha Clevenger is a graduate student in the MIT-WHOI Joint Program in Marine Chemistry & Geochemistry. She graduated from Washington University in St. Louis in 2018 with a degree in Geochemistry. Her work in Café Thorium so far has focused on using thorium to better understand carbon export for NASA's EXPORTS project.
Contact: sclevenger@whoi.edu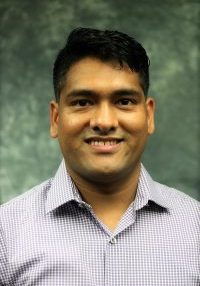 Wokil Bam

Postdoctoral Investigator - 2021-Present

Wokil is a marine geochemist who completed his PhD in Chemical Oceanography at Louisiana State University, Baton Rouge in May 2021. His research interests are biological carbon pump and particle dynamics, utilization of artificial and natural radioisotopes to study environmental process. As a Postdoctoral researcher, his research is focused on carbon export assessments in the upper euphotic zone and ocean twilight zone using sediment traps and radioisotopes.
Contact: wokil.bam@whoi.edu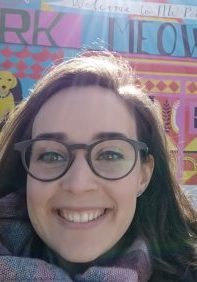 Elena Ceballos Romero

Postdoctoral Investigator - 2021-Present

Elena is a Physicist that comes to us from the Universidad de Sevilla in Spain where she completed her PhD in Applied Physics in 2019. She was previously a visiting scholar in Cafe Thorium and we are glad to have her back! Her research aims at increasing the precision of the carbon export assessments in the oceans via the Biological Carbon Pump (BCP) and the parameterization of the key processes controlling it. To that purpose, she uses high resolution underwater cameras, UVP (Underwater Vision Profiler) type, for particle imaging coupled to a novel autonomous platform that acts as a sediment trap and numerical simulations.
Contact: eceballos@whoi.edu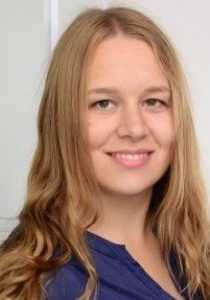 Clarissa Karthauser
Postdoctoral Scholar - 2022-Present

Clarissa studies the role of microbial communities associated with marine snow particles in carbon export and attenuation.

Contact: ckarthauser@whoi.edu
Past Café Thorium Stars

Joint Program Students:
Jennifer Kenyon (2022) - Jen is now a Program Analyst following a Knauss fellowship with the Bureau of Ocean Energy Management, Washington, D.C..
Erin Black (2017) - Erin is now an Assistant Professor in the Department of Earth and Environmental Sciences at the University of Rochester.
Andrew McDonnell (2011) - Andrew is an Assistant Professor of Oceanography at the School of Fisheries and Ocean Sciences at the University of Alaska Fairbanks. He runs the Particle Dynamics Laboratory.
Stephanie Owens (2013)
Claudia Benitez-Nelson (1999) - Claudia is now a Professor in the Department of Earth, Ocean and Environment at the University of South Carolina.
Örjan Gustafsson (1997) - Örjan is a Professor in the Department of Environmental Science and Analytical Chemistry at Stockholm University.

Post Doctoral:
Muntsa Roca-Marti (2018-2021) - Muntsa is now with the Marine and Environmental Biogeosciences Research Group (MERS) is based at the Institute of Environmental Science and Technology (ICTA), Universitat Autónoma de Barcelona (UAB).
Virginie Sanial (2015-2017) - Virginie is now at the Université de Toulon, Mediterranean Institute of Oceanography, France.
Colleen Durkin (2012-2015) - Colleen is now a scientist with the Monterey Bay Aquarium Research Institute (MBARI) in California.
Margaret Estapa (2011-2014) - Meg is now an Assistant Professor in the School of Marine Sciences at the University of Maine.
Kanchan Maiti (2007) - Kachan is an Associate Professor in the Department of Oceanography and Coastal Sciences at Louisiana State University.

Visiting Scholars:
Wen Yu (2018-2019) - Wen works at the Beijing Normal University in China. Her research focuses on tracking releases from the Fukushima disaster in seawater and marine biota.
Perrin Davidson (visiting student from University of Chicago 2020-2022) - now a MIT-WHOI Joint program student (2022-2027)

Technical Staff:
Crystaline Breier (2011-2015)
John Andrews